Welcome to Marin Science Seminar. Join us and learn!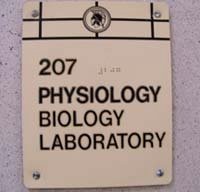 Founded in spring 2008, the Marin Science Seminar (MSS) is a free science event for teens & community in Marin County, California. The seminar includes a presentation with question and answer period and is open to all. It takes place six Wednesday evenings per semester in a physiology classroom at Terra Linda High School in San Rafael.
Speakers are scientists, technologists, mathematicians, engineers, medical professionals & computer programmers. Topics presented are in an area of the speaker's expertise, geared to interested high school students.
We also offer science journalism and videography internships to Marin County high school students.
The Marin Science Seminars were founded and are run by Alfia and Art Wallace. They are supported by the San Rafael School District, and Terra Linda High School's Academic Excellence Committee.